What to Do If Your Small Business Isn't Insured for COVID-19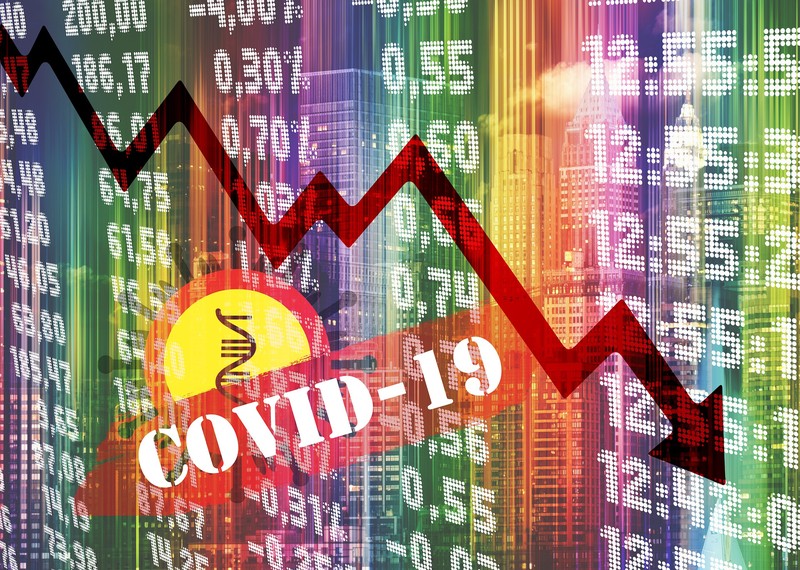 While small businesses are struggling to keep their doors open during the pandemic, some are turning to their insurance policies to help them stay afloat. But there's one problem. Standard business interruption policies don't cover COVID-19.
"An exclusion for pandemic-caused losses — Exclusion of Loss Due to Virus or Bacteria — has been incorporated into standard business interruption policies since 2006, following the SARS outbreak," says Mark Friedlander, the Director of Corporate Communications for the Insurance Information Institute.
Thanks to that precedent, there have been more than 1,000 business interruption lawsuits filed since March, with rulings in Illinois, New York and the District of Columbia and businesses that have taken their insurers to court, hoping to make them cover some of the financial hurdles.
According to American Property Casualty Insurance Association, it would cost insurers $1 trillion a month to cover all business interruptions losses tied to shutdowns. "If insurers were mandated by legislation and court rulings to cover pandemic losses, the viability of the insurance industry would be placed into jeopardy within a matter of months," says Friedlander.
Here are the steps you can take to make sure your business endures the pandemic.
1. Update your emergency budget
According to Yelp's latest Economic Average Report, of all the business closures, 41% will remain closed permanently. The number of businesses closing for good is steadily increasing.
Instead of measuring the pandemic's impacts in weeks, we've shifted to months and potentially years — the budgets put in place need to reflect that. The plans from the beginning of social distancing aren't realistic anymore.
Consider minimizing travel and putting projects on hold, anything you can do to cut costs. With the Federal Reserve cutting interest rates to 0% back in March, now's a good time to get a loan or finance a current one for a lower rate. Getting a loan can help you keep up with rent prices and make up for the income you're losing.
2. Look into federal and statewide resources
To supplement the revenue that's not coming in, federal, state and local organizations are offering loans and grants to business owners. Companies like Amazon and Facebook have also pledged millions in relief to small businesses.
"Businesses are looking to alternative lending options to make up for lost funds," says Grey Idol, Co-founder of Payroll Funding. "One program that comes to mind is the SBA Express Bridge Loan. It's there to help companies until they can get money coming in from elsewhere. It's called a "bridge" loan as it 'bridges the gap' between income sources."
Federal loan options
Paycheck Protection Program — Thanks to the second round of funding from Congress, small businesses can still apply for a PPP loan.
Economic Injury Disaster Loans — If your business is experiencing a temporary loss of revenue, you can apply for an EIDL through the U.S. Small Business Administration.
SBA Debt Relief — While not available for Paycheck Protection Program loans or Economic Injury Disaster Loans, SBA is offering six months of relief on principal, interest and fees for current microloans distributed before September 27.
SBA Express Bridge Loans — Businesses that already have a relationship with an SBA Express Lender can access up to $25,000.
Statewide loan and relief options
Riverside County COVID-19 Business Grant Program — Available for non-profit businesses in San Francisco, loans can total up to $50,000 with terms for as long as six years.
Chicago Small Business Resiliency Fund — Offering low-interest loans up to $50,000, how much your business would qualify for depends on revenue pre-COVID.
Louisiana Loan Portfolio Guaranty Program — If your business has fewer than 100 employees, you can apply for a loan up to $100,000 with no payments or interest due for the first six months.
These are only some of the state and local assistance programs available to small business owners during the pandemic. You can find a more extensive list of state financial assistance from the U.S. Chamber of Commerce Foundation.
3. Check your lease and talk to you landlord
As economic shutdowns have drastically cut revenue, paying rent has become a nightmare for many small business owners. Now's the time to review the terms of your lease and talk to your landlord. Whether it be avoiding late fees or working out a realistic payment plan, anything your landlord offers is worth it.
Remember, landlords have also been hit by the pandemic. Many states and localities still have eviction protections in place for renters who miss payments.
This means landlords might be more likely to work with you if you can only manage a few hundred dollars toward your rent each month. When an agreement is reached, make sure the changes are documented and that your lease is updated.
4. Talk to vendors and lenders
If you've cut all non-essential spending and still find you're coming up short, consider starting a conversation with your vendors, suppliers or lenders. Don't wait until payments are past due, be proactive, and set a realistic expectation of what you can afford. You might be surprised by the understanding and repayment options you're offered.
If the amount of business you're getting has been drastically reduced, see if you can reduce your supply and shipment order. As businesses have to adapt to how many clients they can serve, changing how much you get from vendors and suppliers will allow you to pay for what you can realistically earn back.
Too long, didn't read?
While we won't see policy payouts, the U.S. government has the capacity to shoulder the funds required to keep small businesses open. The various federal and state loans and grants are available to cover the costs that collect even if revenue doesn't. If your business is struggling, there are still actions you can take to minimize costs and ensure your future reopening.
Was this article helpful?
294
Posted by:
👨 Scott M. Johnson